Over the last three years, healthcare systems (hospitals + medical groups), specifically within the Revenue Cycle function, have seen a dramatic shift in the standard for Talent and Performance.  Reimbursement changes, consumer demands / expectations, the breakdown of silos and the centralization of key functions has demanded more sophisticated and higher quality talent who can deliver top notch results – financial, operational and cultural performance.  Many health systems throughout the country, and more specifically in smaller but competitive markets, have struggled to fill key Revenue Cycle leadership roles with the right level of talent.
TALENT. RoundTable's interim leaders (industry top talent) have lived inside the four walls of a healthcare system for the majority of their careers, leading successful and high performing teams and functions (both Hospital & Ambulatory), and now leverage their strong background and experience to assist organizations in filling Interim Revenue Cycle Leadership roles while also improving performance, centralizing / standardizing key functions, developing programs and identifying hidden undervalued talent from within the organization.
VOI. Our talented team of interim leaders continuously deliver intangible value for our clients.  They understand the importance of gaining trust and developing credibility with employees in the early phases of their interim engagements through good communication and by working with the front-lines up to the highest level of Managers and Directors to truly understand individual goals, challenges and road blocks as it relates to doing their job effectively.  Throughout this organic process, our team is able to identify and evaluate potential internal leaders whom they can mentor and train over time to help drive a performance-driven culture and potentially replace them as a FT leader.
ROI. Identifying lost revenue opportunities and driving the execution of realizing those dollars is key.  Our team enters each engagement with a focus to improve financial performance while understanding that implementing the operational and cultural performance improvement initiatives is a critical driver to realize financial success.  Over the last year, our team has not only identified internal talent and improved the operational efficiency of key functions, we have also produced real ROI dollars for our customers.  For a large academic medical center in the Northeast, we developed a Revenue Integrity program that identified and realized over $1 Million of otherwise lost revenue.  At another engagement in the Midwest, our team was able to improve the Clean Claim Rate by 30%, resulting in a $2 Million financial improvement — all in just two weeks. These examples are just a small sample of the valuable, but significant work efforts that our Interim Leaders continuously deliver for our customers.
We have the upmost confidence in our Interim Leaders and truly believe that we have the industry's best talent.  Most of our team consists of industry leaders who, over the last decade, have worked together inside healthcare systems and/or in a consulting capacity.  These long-standing working relationships and deep understanding of strengths and style has enabled us to place the right leaders at the right organization at the right time.  At the end of the day, we want to do what's right for our clients while providing a unique perspective and creative approaches in helping to solve performance and talent management challenges.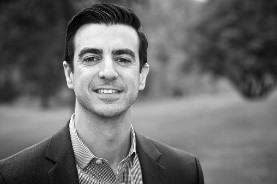 About the author: Art Lopez is a Senior Executive at RoundTable Strategic Solutions overseeing growth, marketing and client engagements in the Eastern U.S. Region.  Art has spent a large portion of his career focused on leading the early stages of operational and commercial development, go-to-market strategy and overall growth for young and innovative companies at the forefront of the healthcare industry. His 12+ years of healthcare and leadership experience and working closely with the key segments of the market has allowed him to bring his clients a unique and holistic perspective as well as creative approaches in accomplishing organizational goals.
 RoundTable is a boutique Healthcare Management and IT consulting firm that consists of progressive industry veterans. With offices in Baltimore, Charlotte & Boston, RoundTable specializes in assisting health systems nationwide with their overall growth strategy and execution – patient acquisition and retention, revenue cycle performance improvement – both operational and financial, talent management, and Interim leadership. 
 For more info on our team, services, approach and experience, please click here.