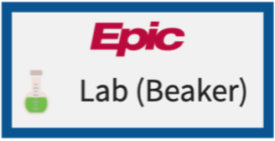 Senior Epic Beaker Principal Training Consultant
Epic Certifications: Beaker Anatomic Pathology, Beaker Clinical Pathology, Beaker Training Environment Build
Over 5 years of progressive experience in EMR implementations, curriculum development, adult education, and classroom training
Excellent communication skills with strong ability to multitask while delivering top performance
3 full-cycle Epic Implementations from discovery through GoLive
MST Training Environment Build (General and Pediatrics)
Curriculum Development using a variety of software programs, tools, and applications (such as Microsoft Office 365, Snagit, etc.)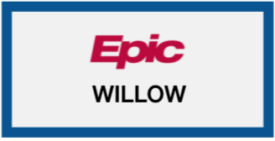 Senior Epic Willow Analyst
Epic Certifications: Willow, Beacon
9 years of experience in Willow Consulting with three full-cycle
Participated in 3 full cycles of Epic IP implementation and multiple Epic activations
Extensive experience with workflow analysis, medication build, training, troubleshooting, go-live/post go-live support, including optimization, enhancements and upgrades
Recent project experience supporting Order team within the Willow Medication Build team in design of investigational study medications, order sets, therapy plans and treatment plans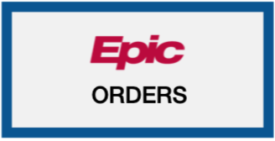 Senior Epic Orders Analyst Consultant
Certifications: Inpatient Orders, Orders Transmittal, OpTime, Anesthesia
15 years of experience in Health Care IT with nine years of consulting experience in EpicCare Systems; previous healthcare and patient care exposure as Registered Nurse with approximately eight years of bedside experience
Experience with workflow analysis and design and/or optimization of clinical tools to streamline bottle necks in clinical practice or help improve documentation compliance
Experience with build, implementation, upgrade and optimization of EpicCare System's EMR software, with a focus on both inpatient and ambulatory applications
Provided training, demos and go-live support to system clinical end users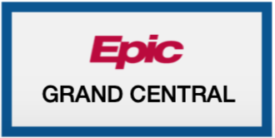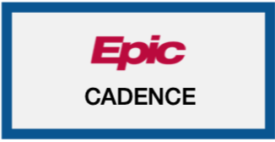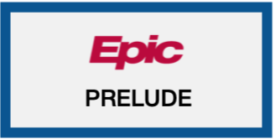 Senior Patient Access Consultant – Grand Central, Cadence and Prelude
Certifications: Grand Central, Cadence and Prelude
· Epic Grand Central/Prelude and Cadence certified Analyst with 13 total years of Epic experience and 8 years of Epic Patient Access Analyst consulting experience
Participated in 7 Epic Upgrades, 5 full cycle Epic implementations and over 20 total successful Epic Go Lives
Ability to work well with all levels of personnel management. excellent communication skills and strong interpersonal skills
Recent project success:
Lead Grand Central analyst for implementation of two new Inpatient units. Build duties included: Bed Admin setup, Bed Planning modifications, Unit Manager settings, EVS and Transport sectors, Census reports and Bed Board setup.
Lead 2019 upgrade testing analyst for Grand Central/Prelude and Cadence. Duties included reviewing Nova's and assigning build tasks, completed build items for tasks I owned and was the lead Access analyst for application and integrated testing.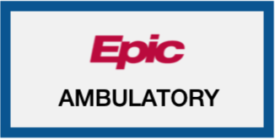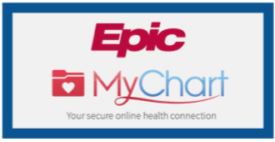 Senior Epic Ambulatory & MyChart Consultant
Epic Certifications: Ambulatory and MyChart
7+ years of build experience in EPIC with multiple certifications
Expertise in configure, test, implement, train and support for EpicCare Ambulatory in addition to the MyChart modules
SER/EMP Record Build, workflow engine rules, Validate and Test in Ambulatory EpicCare
Specialty build involved for Healthy Planet workflow required custom SmartForm, Smart Text and SmartData element build/customization
Successfully completed 3 Ambulatory and 1 Healthy Planet Full Life Cycle Implementations through successful Go-Lives while also supporting Break Fixing and Optimization Requests Post Go-Live
Epic's Widescreen View Navigator in all Primary Care Practices and standardizing build across the multi-hospital organization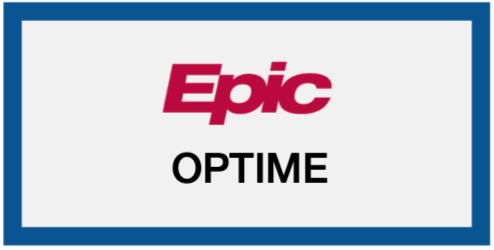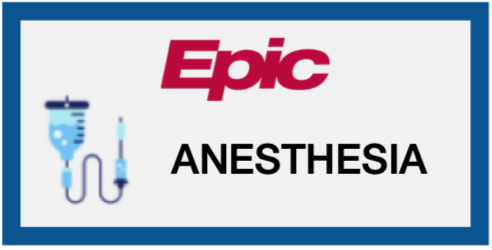 Senior Epic OpTime / Anesthesia Analyst Consultant
Epic Certifications: OpTime, Anesthesia, Ambulatory (Proficiency)
8+ years of Epic-specific Perioperative Services application experience, to compliment 17+ years of SIS/surgical scheduling/resource management applications and healthcare operations experience
Successfully served in Lead Analyst role for full-cycle Epic implementation, implementation/integration of Anesthesia in existing Epic environment, version upgrade, and significant optimization efforts, Device Integration experience
Additional expertise in Device Integration using HL7 with various 3rdparty vendors, and utilizing Data Courier
Build capabilities include, but are not limited to, clinical content decisions, SmartText, Smart Phrases, SmartLists, OrderSet validation, Navigator, Patient Summary Reports, Downtime Reports, Menus, PAFcolumns, Doc Flowsheets, Work Flow Engine Rule, Event templates, Note Writer build and edit, creation and deployment of application and integrated test scripts
Actively applies experience from previous concurrent OpTime/Anesthesia Instructional Design role in mentoring and transferring knowledge to application teams and engaging operational/clinical teams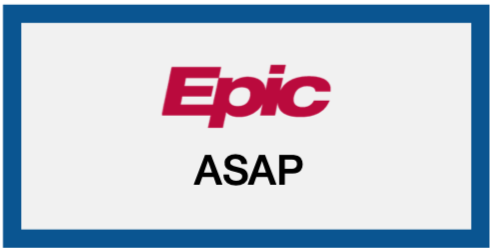 Epic ASAP Analyst
Epic Certifications: ASAP
9+ years Epic build, training, implementation, and optimization experience
7+ go-lives with several upgrades, experience workflow optimization and re-design
Successfully completed over 7 Epic ASAP installs for various facilities including academic teaching facilities, free-standing ED's, hospital ED's, urgent care centers, adult and pediatric hospitals
Successfully completed 3 double upgrades for 3 different organizations
Comprehensive experience in workflow analysis, design, software development, build projects, integrated testing, regression testing, troubleshooting to resolve critical issues, project management, and 24/7 on-call support
Excellent communication skills and collaboration with team members and leadership from all departments, ability to coordinate and manage meetings with all levels
Combines applications expertise with strong technical capabilities, successful GoLive installs, post-GoLive support and full upgrades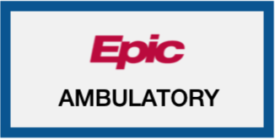 Epic Project Manager
Epic Certifications: Epic Ambulatory, Advanced SmartTools Badge, Advanced Navigator Badge
12+ years experience in project management with the majority of this in the healthcare industry
11+ years experience in healthcare consulting working with Epic systems and project management
Expertise in Managing Project Planning, Timelines, Implementation, and Communication
Experienced in staffing, training, resolving project issues and preparing mitigation plans
Extensive knowledge and experience working with corporate teams on implementing processes to drive business improvement
Excellent documentation and project planning competencies; project proposals, project reporting, progress reports and status reports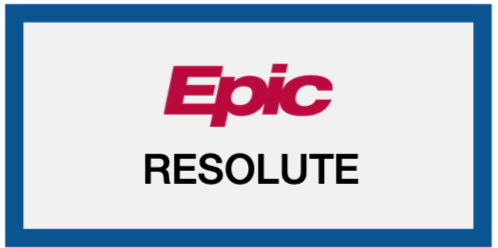 Senior Epic HB / PB / Revenue Cycle Consultant
Epic Certifications: Resolute HB, Resolute SBO, HB Contracts / Expected Reimbursement Proficiency
Epic Resolute Hospital Billing and Operations consultant with over 15 years working within the healthcare revenue cycle and 9+ years focused solely on Epic HB/SBO application build / enhancement to maximize revenue flow and operations throughput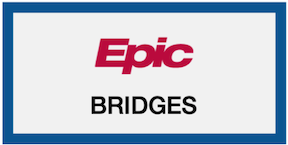 Interface Developer
Certifications: Epic Bridges/ Lean Six Sigma
· 10 years' experience managing Healthcare IT projects and large-scale EHR/EMR enterprise implementations working with users and technical teams
Managed product development teams through Agile and Waterfall SDLC methodologies to bridge the clients and business needs with new product enhancements
Extensive Integrations experience through support, development, and QA roles in various organizations utilizing InterSystems Ensemble, MySQL, MirthConnect, and other legacy interface engines to Epic/Allscripts EHR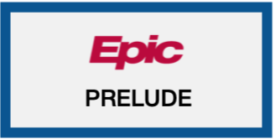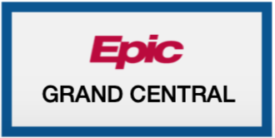 Senior Epic Grand Central (ADT)/Prelude Consultant
Certifications: Grand Central/ Prelude
Successfully completed multiple complex Epic implementations with complex room, bed, and transfer processes

Performed 

Grand Central 

Analysis, Build, Testing, Implementation, Go Live, and Support for 

one hospital with a Rehab facility

, three Satellite NICUs,

and multiple clinics

Expertise in system knowledge, patient access and workflow design for specialized requirements around patient movement

Worked with Beacon

, Orders,

 and 

Optime

 teams

 to test and resolve workflow issues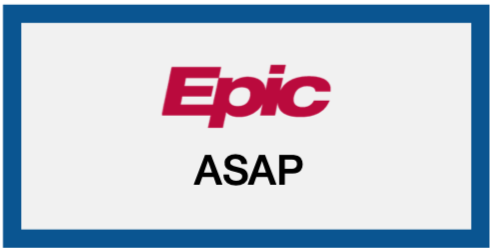 Epic ASAP Principal Trainer
Certifications: ASAP/TED
20+ years experience in healthcare industry as and RN and Epic Analyst & Principal Trainer
10+ years experience RN in emergency department as a staff nurse prior to becoming an Epic ASAP Analyst and PT
10+ years Epic ASAP Analyst, 5 years working as an ASAP PT
Expertise with ED and IP workflows, design, build, test and implementation
Extensive experience in classroom training and curriculum development using Epic Training Wheels
Certified in Epic ASAP and TED and has contributed to the design and delivery of Epic training for multiple healthcare organizations
Served as an ASAP Instructional Designer for new implementations, upgrade training and new-hire training
Talented mentor in the credentialed training process by using adult education principles and proven training techniques